Interacting with Users
Apple Remote Desktop is a powerful tool for interacting with
computer users across a network. You can interact by
controlling or observing remote screens, text messaging with
remote users, or sharing your screen with others.
This chapter describes Remote Desktop's user interaction capabilities and gives
complete instructions for using them. You can learn about:
 "Controlling" on page 86
 "Observing" on page 93
 "Sending Messages" on page 100
 "Sharing Screens" on page 101
 "Interacting with Your Apple Remote Desktop Administrator" on page 102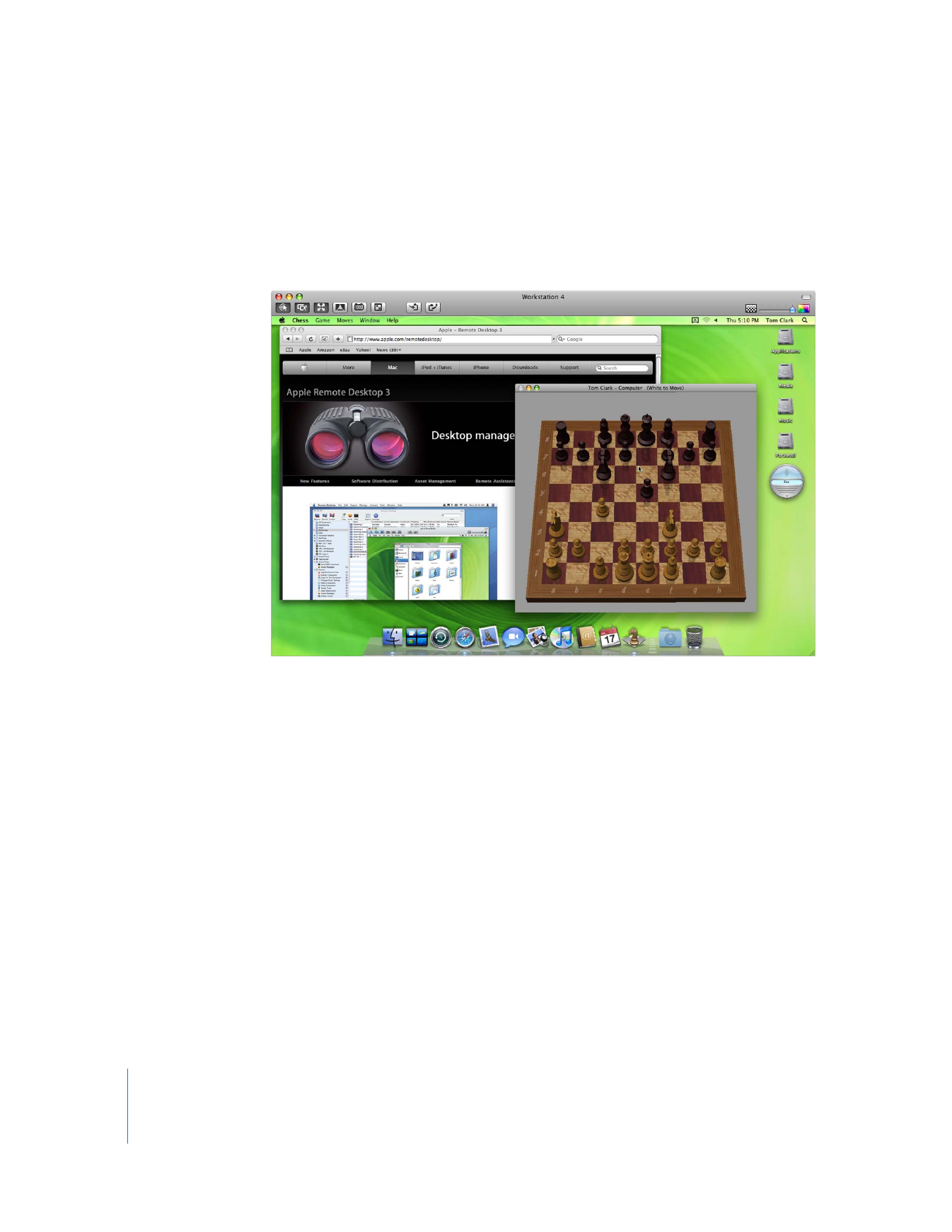 86
Chapter 7
Interacting with Users
Controlling
Apple Remote Desktop allows you to control remote computers as if you were sitting in
front of them. You can only control the keyboard and mouse of any one computer at a
time. There are two kinds of remote computers that Apple Remote Desktop can
control: Apple Remote Desktop clients and Virtual Network Computing (VNC) servers.